Within the past several years, there has been a high fixation on new ways to take better care of our skin.
For many people, skincare did not become a staple routine in life until their adult years. By this time, your adult skin has had time to be exposed to environmental factors that can lead to skin imperfections such as dark spots, acne scars, and wrinkles. These common flaws are the subject of many skin care products that aim to offer a cure to those who experience them.
Although these skin imperfections are common, they appear differently from person to person. For example, blemishes or dark patches can be seen more easily on those with fair skin because of the natural contrast between the spot and the skin. This can be reason enough for wanting an effective treatment that will remedy one's complexion and skin tone.
Luckily, there are several ways one can go about reversing the effects of these specific skin imperfections resulting from sun exposure and the lack of a regular skincare routine.
Chemical Peels
The first, and arguably most intense, cure-all to skin imperfections are chemical peels.
Chemical peels are a form of skin rejuvenation that consists of applying topical acids on the skin. When applied to areas of several skin blemishes, these acids remove the damaged skin cells and reveal the healthier skin hiding underneath. So, how does this work?
Acids in chemical treatments are topically applied to the skin, which causes it to separate from the skin layers underneath it. This outer layer of skin will eventually peel off after the effects of the treatment have fully run its course. With the old outer layer gone, you are left with "a new face" that presents fewer blemishes than before.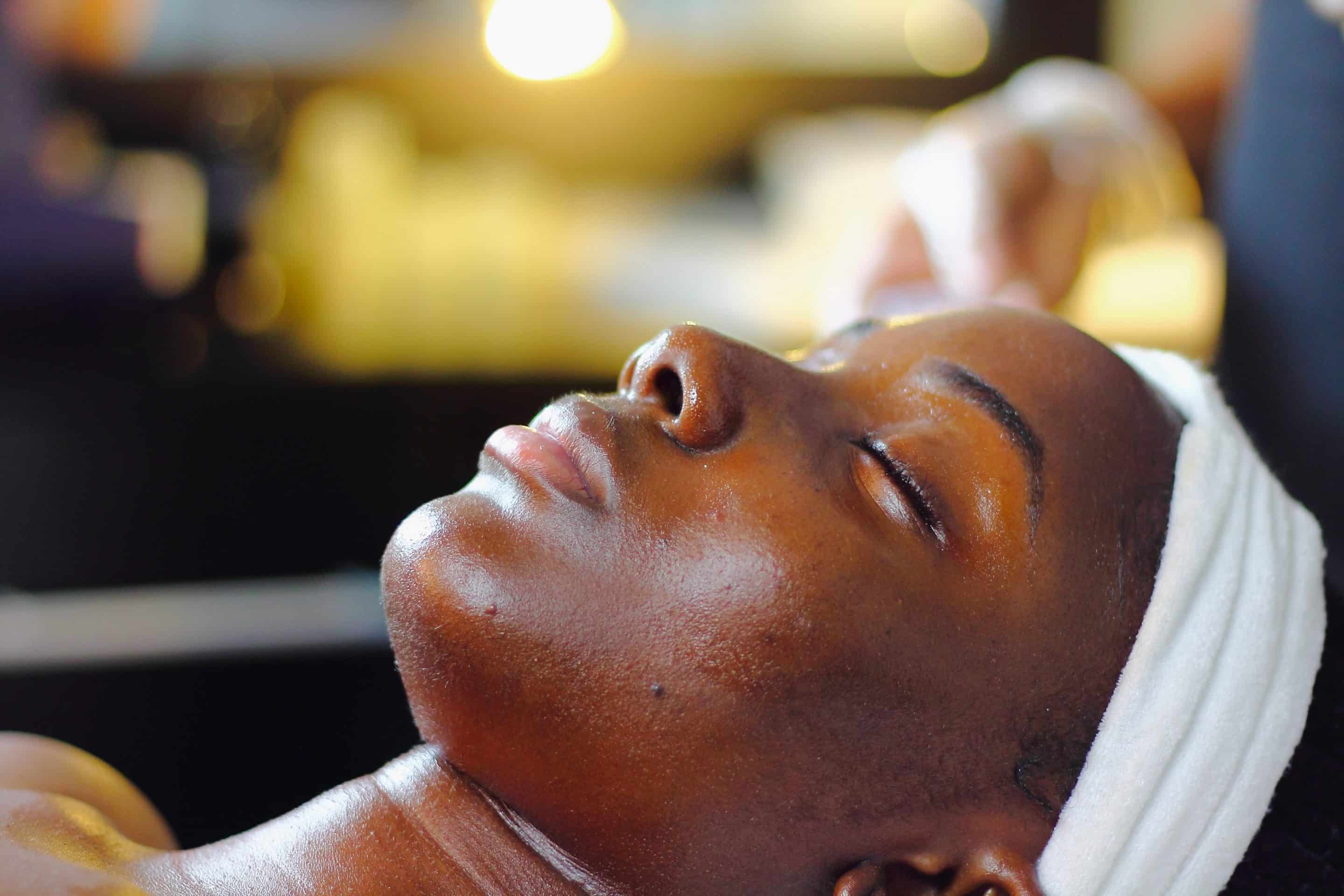 Skin blemishes such as age spots, large pores, acne scarring, fine lines and wrinkles, sun damage, melasma, and more, can all be reasons for choosing a chemical peel as a treatment option for your skin. These different types of skin blemishes require different types of peels. Because of this, not every patient will undergo the same peel process.
Although the chemical peel process causes some patients to feel hesitant, the results of chemical peels are truly breathtaking! With some patience and attentive aftercare, a chemical peel can transform your skin and make you feel like a brand new person.
After undergoing a chemical peel treatment, you must utilize a high SPF and avoid excessive sun exposure in order to not harm your freshly exposed skin.
Micro-needling
Micro-needling is a form of skin rejuvenation that employs tiny needles that penetrate the skin and stimulate the production of new collagen tissue. It is common to hear how important it is to promote your collagen levels, but why?
Collagen is a structural protein found in connective tissue, skin, tendons, bones, and cartilage. Collagen plays an important role in tissue repair, which goes hand in hand with the rejuvenation of your skin. Although we produce collagen naturally in our bodies, intaking this protein from either supplements, the food we eat, or as an ingredient in skincare products can help with skin hydration and elasticity–as well as decrease the appearance of wrinkles and fine lines!
Hormonal changes can also affect how much collagen our body produces. Because of this, intaking collagen from outside sources can be beneficial in making sure we have ample amounts in our system to aid our skin and bones.
If you are looking for treatments to tackle your wrinkles and fine lines, micro-needling might be the perfect option for you!
Dermaplaning
If you are feeling hesitant about the intensity of the above two treatments, then we encourage you to consider dermaplaning.
Dermaplaning is a noninvasive treatment that removes superficial layers of dead skin cells and peach fuzz to reveal a smooth layer of glowing skin underneath. This also acts as one of few hair removal techniques on the face, and it's painless!
Dermaplaning is a form of exfoliation aimed to reduce the appearance of fine lines and skin imperfections over time. This is achieved through the use of a blade or razor that glides against your face to remove dead skin cells and scar tissue that could be causing your complexion to look uneven. With the outer layers of your skin being removed, your skin care products (i.e. collagen!) can penetrate deeper into your skin, providing you with better results.
Facials
Facials offer multitudes of benefits for your skin. There are numerous types of facials, and you are sure to find one that will help treat your specific skin concerns.
Facials are perfect for getting in extra hydration to your skin and evening out your skin tone. If one of your skin goals is to have glowy skin and an even tone, look for treatments that focus on Vitamin C and hyaluronic acid!
If you are looking for a treatment that will detox, rejuvenate, and protect your skin, Foothills Med Spa offers Hydrafacial MD. This non-invasive facial leaves you with all the benefits of a professional facial and microdermabrasion combined!
Foothills Med Spa
For those looking for a skin remedy in the Treasure Valley, Foothills Med Spa has you covered!
We are proud to offer chemical peels, micro-needling, dermaplaning, and facials to help you look your best and feel confident in your own skin. Everyone deserves to have a glowing complexion, so don't hesitate and book an appointment with us today!